Know More About Our

Philosophy

Aim

Works
About Us
Preparing You For The Inspiration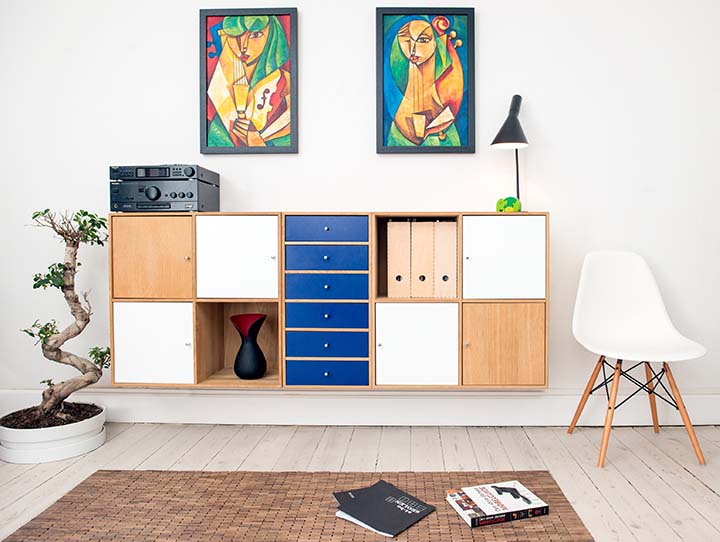 Our Vision
The first step to making changes in your life is to have a clear vision of what you hope to accomplish in the future. We convert your requirements into magical world of your choice. We transform your every need into functional, aesthetical design & help you to plan your space intelligently. Your thoughts and Our vision will bring your dream space into reality.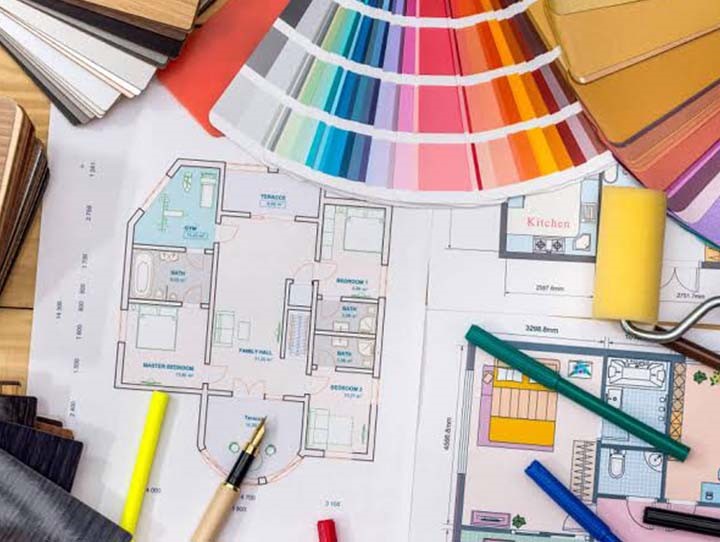 Our Mission
We aim to create unique designs with innovative project solutions along with 3D visualisation. Our designs are complemented with premium quality materials. We take care of all the aspects right from initial designing, budgeting, documentation, city submittals, material selection, colour schemes, decorative artwork and project coordination.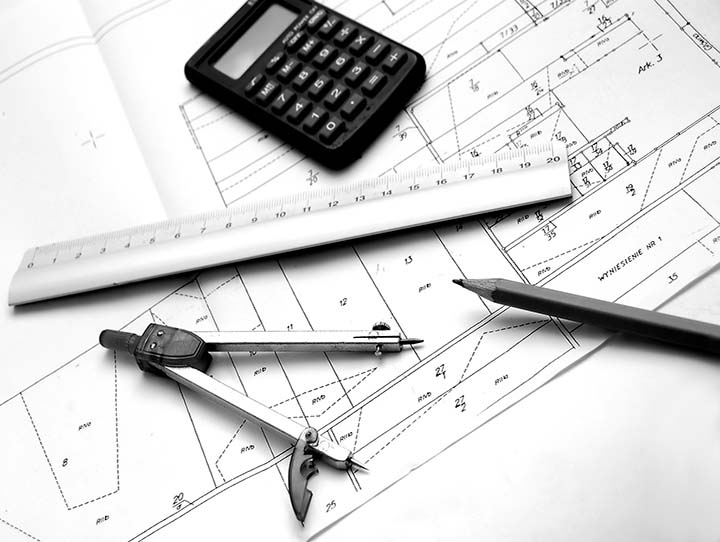 Our Commitment
We put sincere efforts in completing the project in mutually agreed estimate and ensure execution in given time schedule without any quality compromise. We are committed to achieve the highest level of design with single point services ensuring customer satisfaction. We offer utmost precision, professionalism and expert project management skills.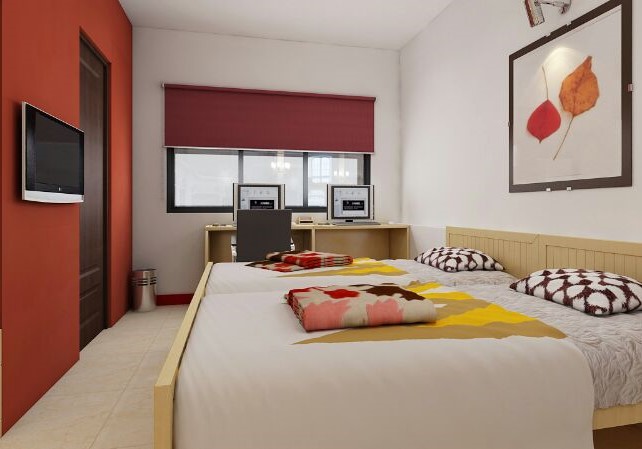 Your Thought...
Our Design...
We embrace the unique challenge of every project and bring each element of design together into a collective harmony that is inspired by the client's individual aesthetical & functional needs. Our approach meets with our client's objectives, shaping places that derive successful space creation. By evaluating your space, we propose designs with perfect proportion, colour and scale. At the end, we achieve classic stylish designs that are functional, comfortable and appealing to the masses.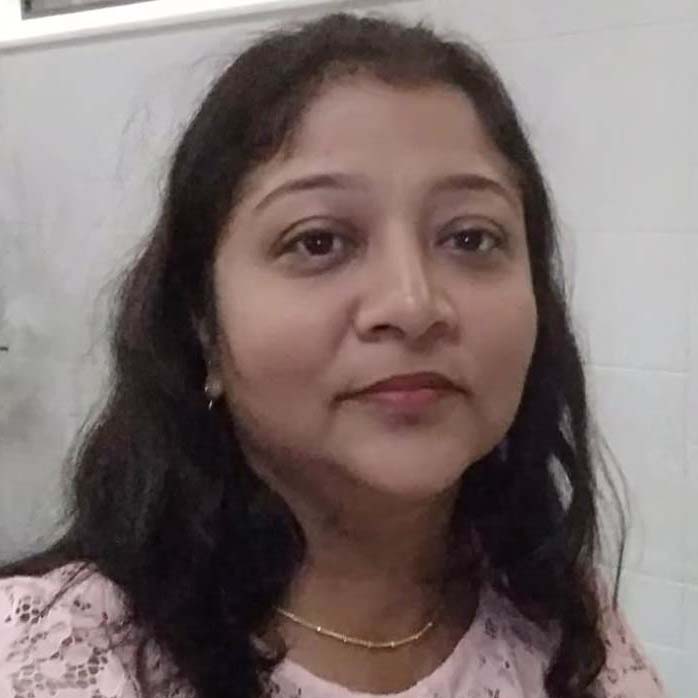 Words From Founder
,
Ar. Swati Sonsale
"I am accomplished, dedicated Architect with 18 years of designing experience. I am equipped to understand your desires, lifestyle and cultural inclinations to design your dream space. I am committed to enhance your life experience in your own office, shop, residence."
Why We
We Listen . We Create . You Enjoy
'Listen and Understand'
'Think, Analyse, Define'
'Help you to visualise'
'Design with unique style'
'Our quality is a result of
our intelligent efforts'
'Advise for good décor and colour'
'Committed to deliver in time'
'Aesthetical yet Cost effective'
'First Design Proposal
along with budget'
'Deliver stylish designs
in affordable budget'
What We Do
Creating The Art Of Stylish Living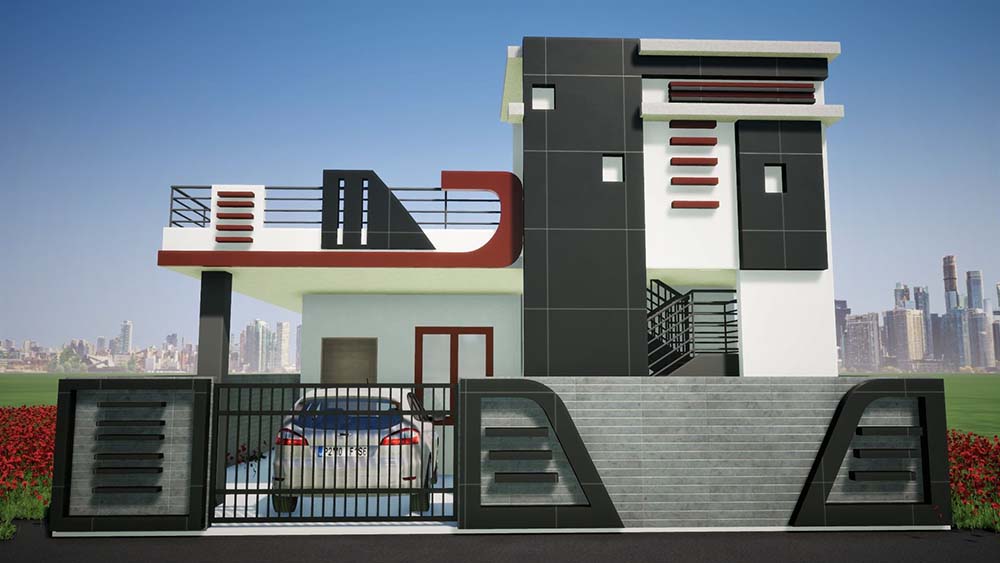 Site investigation, conceptual design & planning with presentation drawings.
Liasoning work with corporation drawing.
Design Development along with detail working drawings
Appointing good Vendors along with necessary discussions.
Coordination and site supervision
Preparation of general plan with furniture layout and design presentation along with 3d views.
Working drawings for all services like false ceiling, electrical work etc.
Preparation of an approximate cost estimate.
Consultation for appointment of contractors & material selection.
Site supervision as and when required.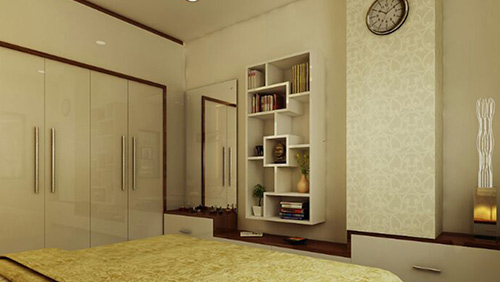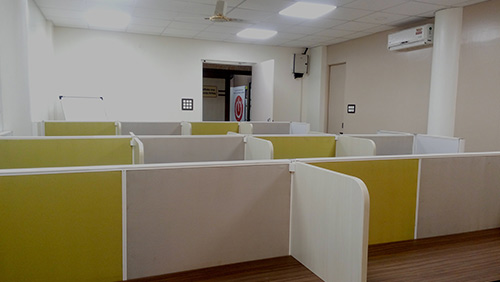 Site investigation in context with services and study the floor plate.
Freezing of requirements to fit in aesthetical as well as functional design proposal
Material selection along with final material chart.
Consultancy regarding the appointment of contractors & MEP vendors.
Preparation of bar chart & Site supervision for good quality work
Understanding existing layout and design.
Suggestions for new layout and furniture revisions.
Refurnishing of old furniture using latest materials and styles.
Consultancy for decors like paint, curtains, false ceiling etc.
Approximate preparation of estimate.
Well planned execution in specified time.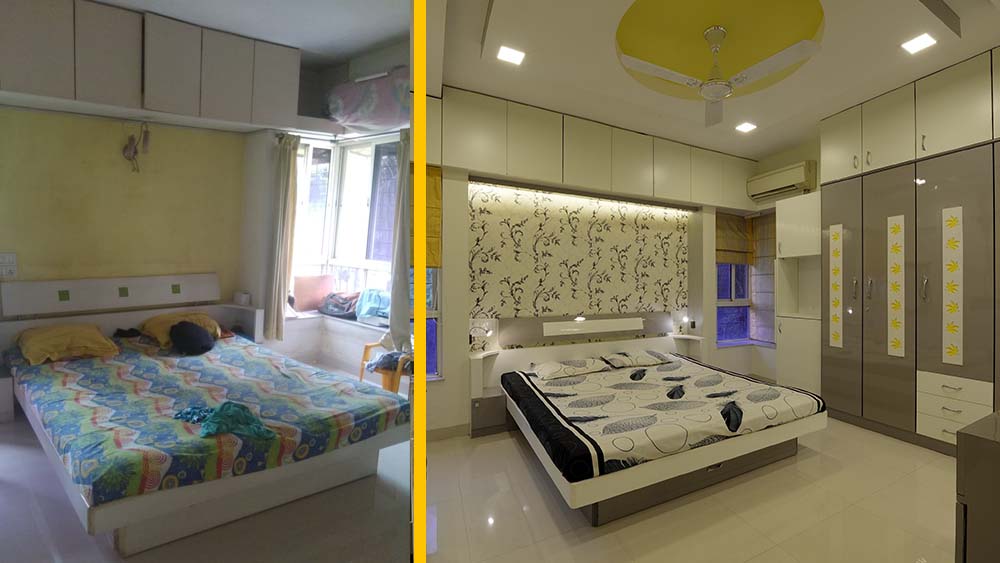 Our Portfolio
Unique Designs and Functional Layouts
Happy Customers
Hear From Them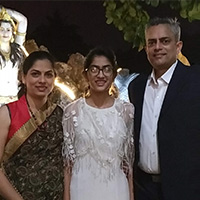 Rajesh and Mohini Khanwelkar
Karvenagar, Pune
We are very impressed with the impressive makeover of our house done by Swati through her creative thinking, meticulous planning, and coordinating with her team of skilled manpower. She puts in the personal touch to her work by being with you throughout the project may it be choice of color combination, fabric selection, vendor choice, or material selection. She is very approachable in a way that we would feel free to call her at the time of our convenience and discuss the progress and issues if any from time to time. She would also ensure that the vendors would do a quality job and offer their services at reasonable rates. We have no hesitation in recommending her if you are planning to go for setting up your new home or doing a makeover to the one that you currently reside in!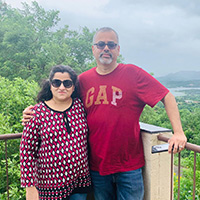 Sachin & Geetanjali Ghaisas
CDSS, Pune
" It was an absolute pleasure with Swati. She has a good knowledge of different available materials. She also has different ideas for interiors along with a strong team to execute them. She also was open to understanding and incorporating our likes and dislikes. Overall great experience !"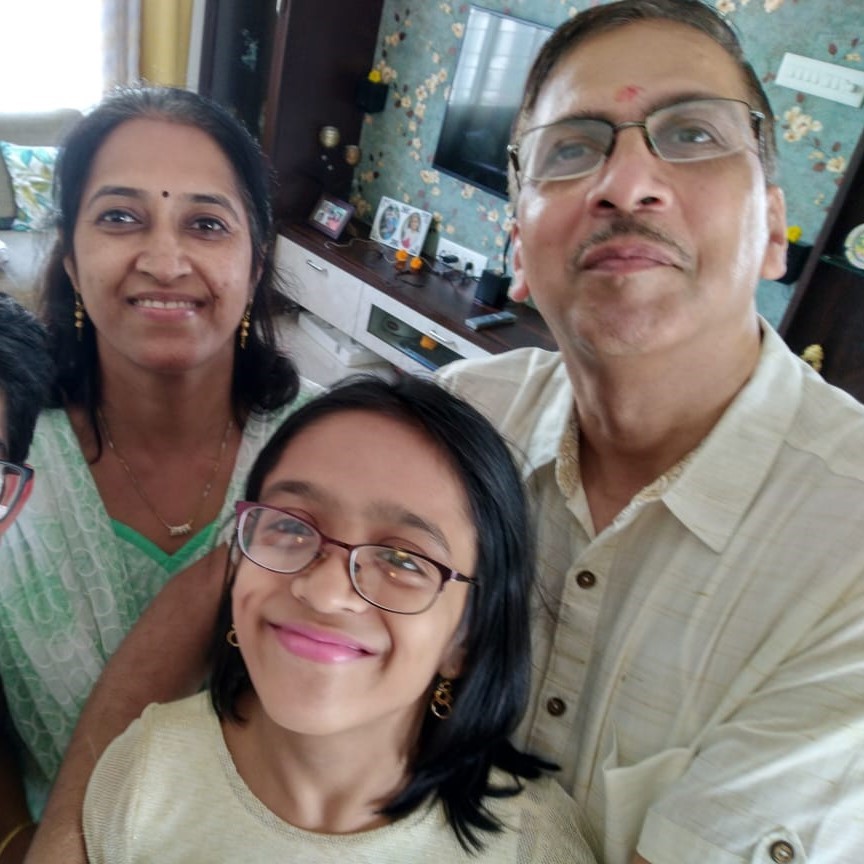 Vaishali & Tushar Rajpathak
Engineering Consultants, Bavdhan, Pune.
It was a great n memorable experience to work with Swati! Her bold, unique but confident choice of colors n materials surprised us in a pleasant way! She blended old and new furniture so well that while it transformed our house, it also retained the nostalgia of the past. She is a good listener and was always open to our ideas and available to guide you when you needed. The work was completed in the given time frame and as per the budget we agreed. Overall a very good experience ! We would highly recommend her services to anyone looking for excellence.